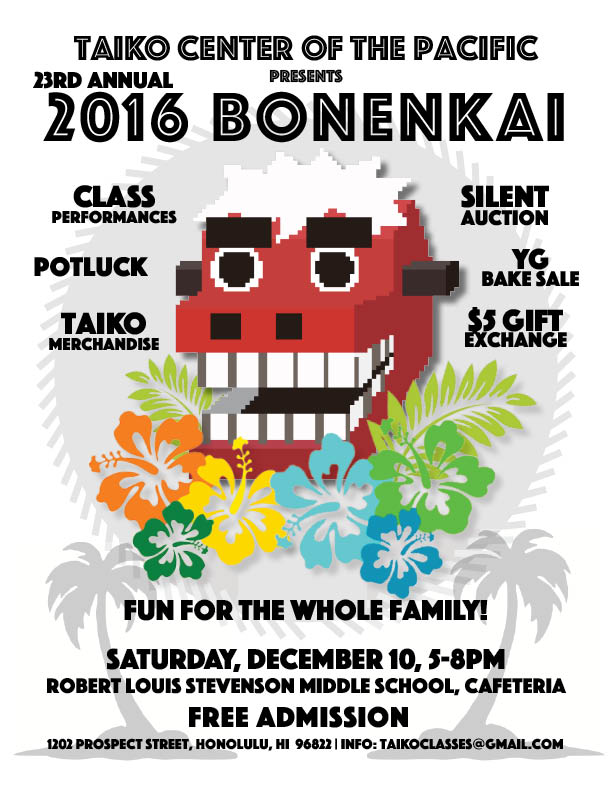 Silent Auction on December 10, 2016. TAC is hosting a Silent Auction on Saturday, December 10, 2016 to raise funds for its taiko-related activities including educational outreach, workshops, drum reskinning, drum building, youth group support, scholarships, and more. IF you would like to make a donation to our Silent Auction, it would be very much appreciated. Please Fill Out the Donor Form below and send by email or by mail to:
Taiko Arts Center
4348 Waialae Avenue #816
Honolulu, HI 96816
Thank you very much for your consideration and support!