Do you remember the first time you heard a taiko drum?  The powerful sound immediately captured your attention.  Something instinctively drew you in …sort of a natural internal rhythm …a heartbeat.
That resonating sound is being not only heard but felt deeply within the souls of people around the world. Taiko has the power to bring people together and the jubilation, pride, and accord it brings is spreading. Taiko demonstrates the beauty and joy that can come of working together in harmony and rhythm.
Taiko Arts Center (TAC) is a 501(c)(3) federally approved tax exempt non-profit organization that promotes the Japanese cultural art of taiko (Japanese drumming) and its related arts, locally, nationally, and internationally through education, support, preservation, collaboration, and innovation.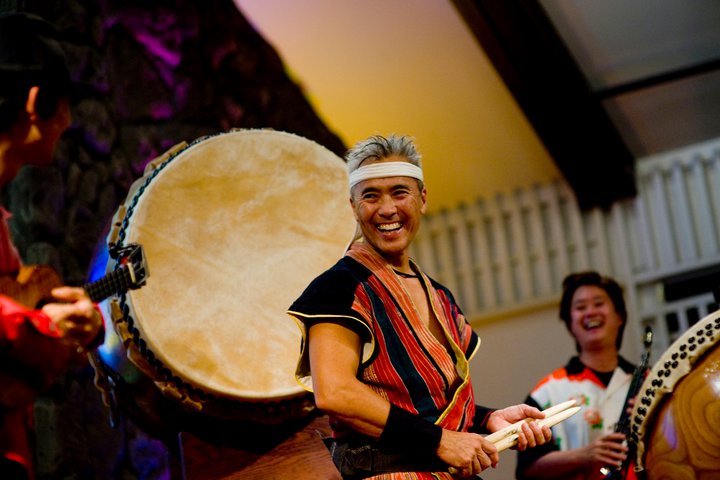 TAC adopts and supports the vision of taiko artist Kenny Endo that tradition is the basis of innovation and taiko bridges cultures and promotes peace. We hope to someday have a building which is a true center of taiko arts where young and old can come together to learn, enjoy, and commune with the deep reverberations that taiko has to offer.
Taiko Arts Center needs your support now. We encourage you to make a financial contribution to continue TAC's important work in bringing the beauty of the Art of Taiko to the people and fostering its appreciation to communities around the globe. Donations are tax deductible to the extent of the law.
Join us in keeping the beat with your contribution today!  Thank you for your consideration.
Board of Directors
Tiffanie Masutani
President & Director

Catherine Toth
Vice-President & Director

Roxane Tsukada
Treasurer & Director

Kelsey Soma-Turek
Secretary & Director

Kirstin Pauka
Director

Teruhiro Katagiri
Director

Karen Watanabe-Sakamoto
Director

Chizuko Endo
Executive Director